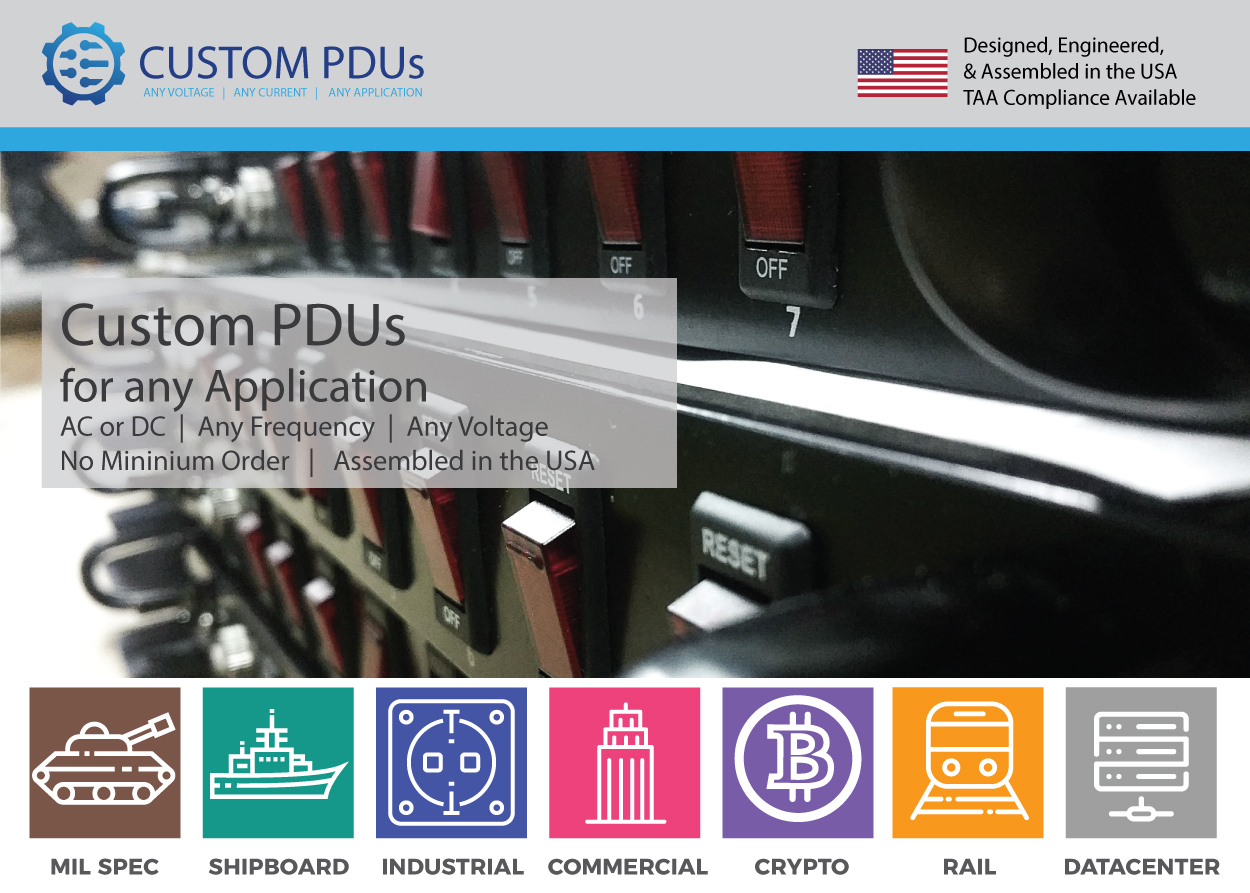 Collaborative Effort
Every custom PDU design from Raptor Power Systems is a collaborative effort between our experienced power engineers and our valued clients.  The most important aspect of creating a custom PDU is understanding its application and environment.  By working closely to understand client needs we ensure the highest reliability design and function.
Identify Core Specifications
Getting a custom PDU's initial specification set requires consideration of the following technology groups; power conversion, power conditioning, control and monitoring, and mechanical.  Our power engineers assist clients in selecting core specifications within each group to build a full requirement.
Component Selection
After all core specifications have been identified, the selection of components will begin.  Sometimes clients already know exactly which components they wish to utilize in the design, other times Raptor Power Systems selects components based cost, performance, application, product life cycle, and stock availability.
Enclosure Selection
Our doctorate level mechanical engineers work closely with our clients to provide the best possible enclosure design for their application.  
Choose any power configuration; single, dual, or three phase with any voltage from 120V to 600V.
Remote Control & Monitoring
EXTERNAL PDU OPTIONS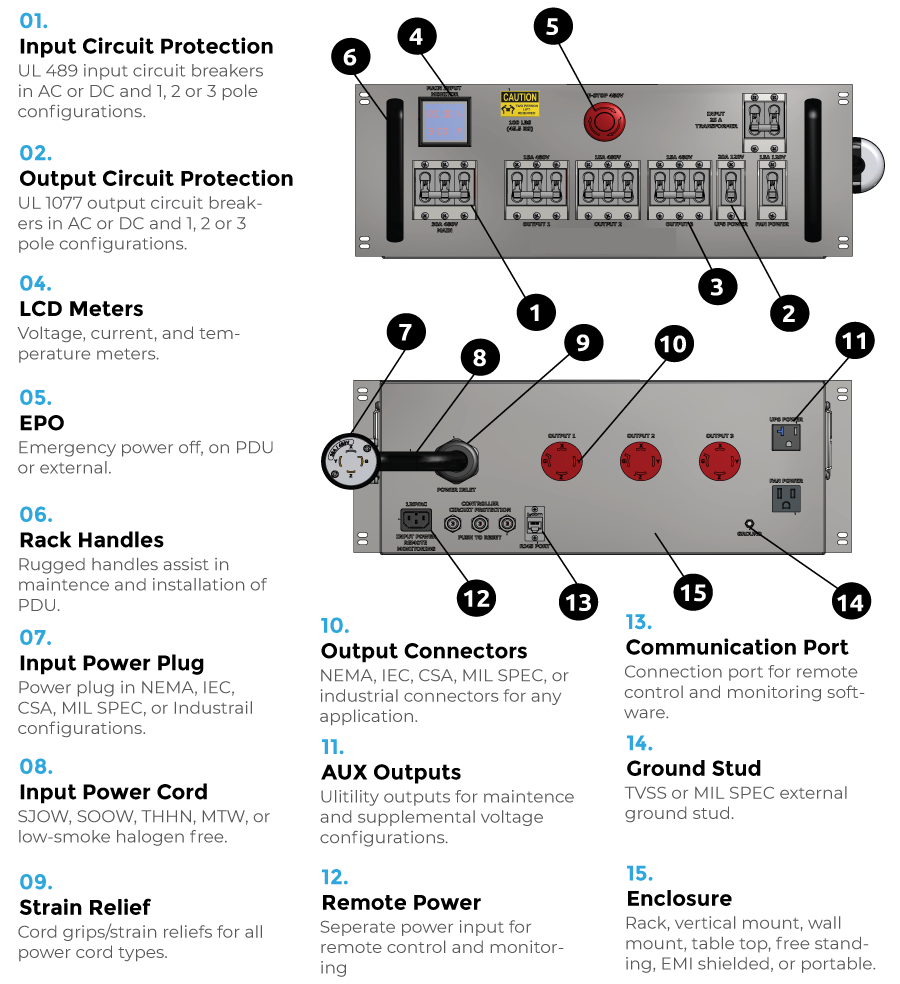 INTERNAL PDU OPTIONS